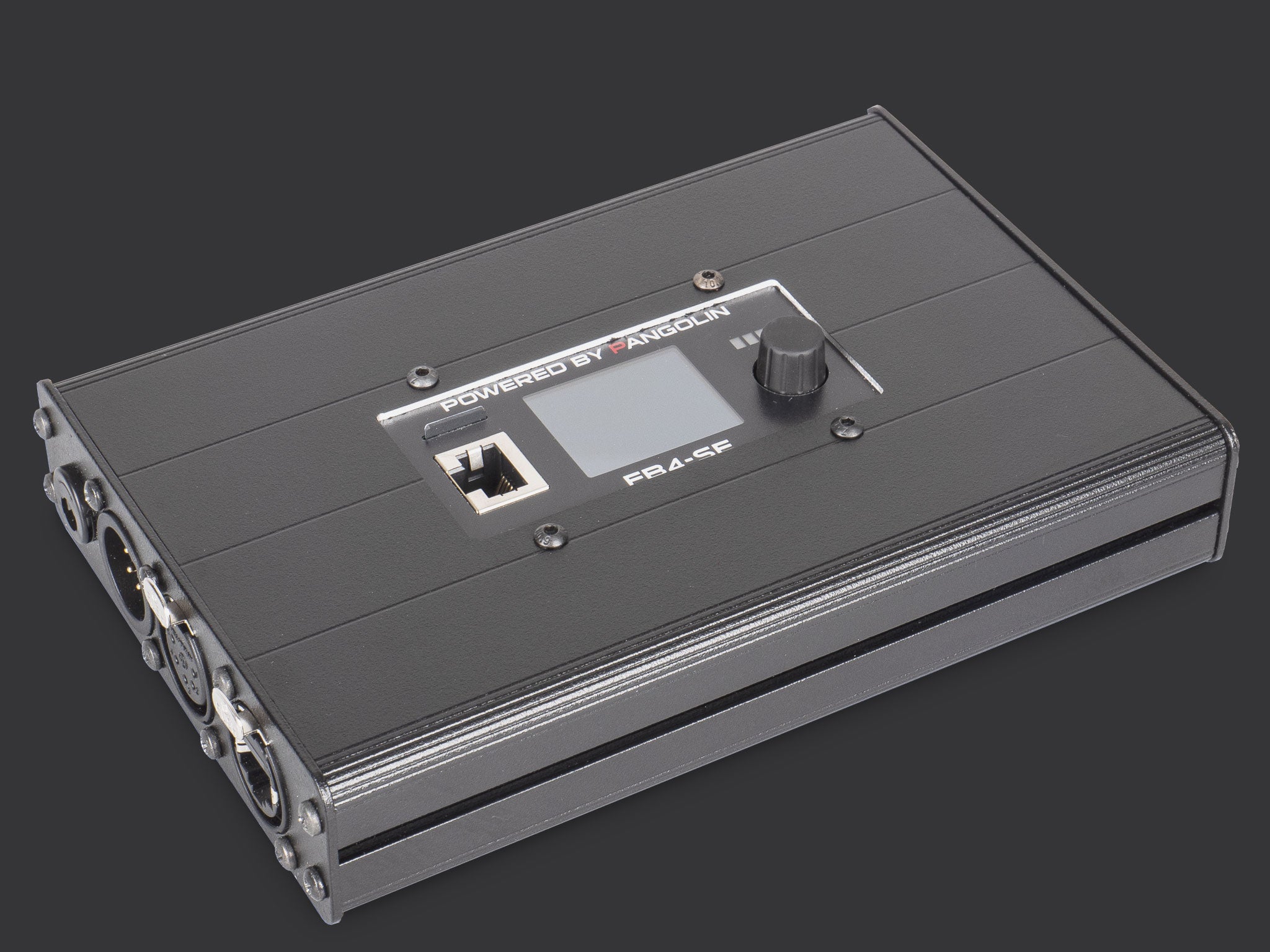 FB4 External
FB4 DMX External system is new network hardware from Pangolin that opens up a whole new world of possibilities for professional laser show control.
FB4 DMX allows you to run your laser shows using standard CAT5 or CAT6 cable in a complete network setup. It can also be controlled using DMX or ArtNet. Also, it features onboard SD card memory for automatic show playback.
You can operate FB4 DMX from a lighting console, PC, or in auto-mode. And the full-colour OLED display on FB4 DMX also gives you control over various projector settings, including colours, safety, geometric corrections and more.
In addition, the FB4 DMX interface comes with the award-winning QuickShow laser control software FREE.
VIDEO
FB4 External | Laser Show Control Hardware - Setup Examples