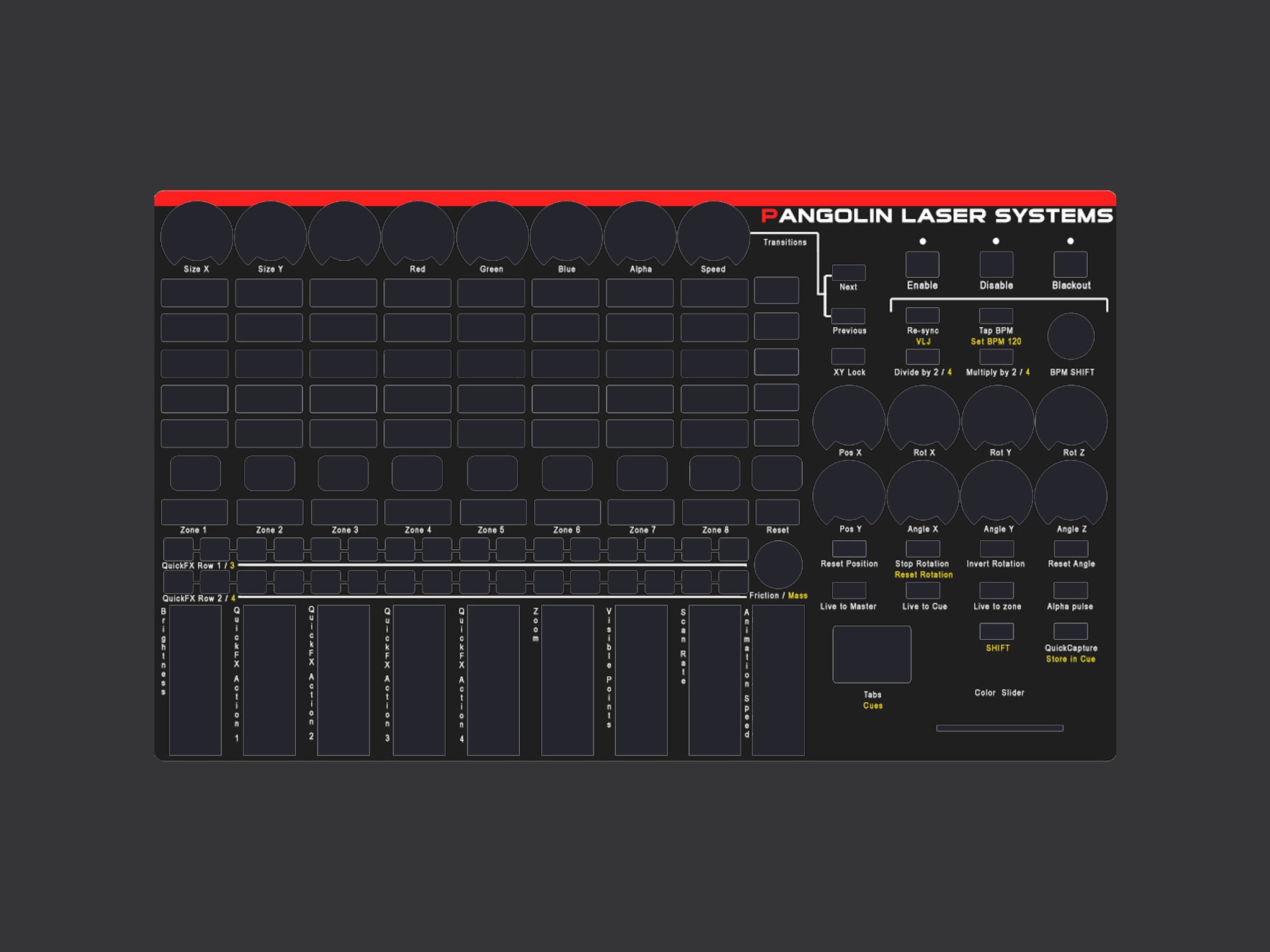 Akai APC40 MKII skin
This is our custom skin for the Akai APC40 MKII controller. It is made using the highest quality 3M adhesive to ensure that it protects the APC40 and doesn't tarnish the device upon removal.
It also has all of the device's features conveniently mapped out for you, so that you can see what each button, slider and knob on the device does.